Brisbane: Brisbane International Airport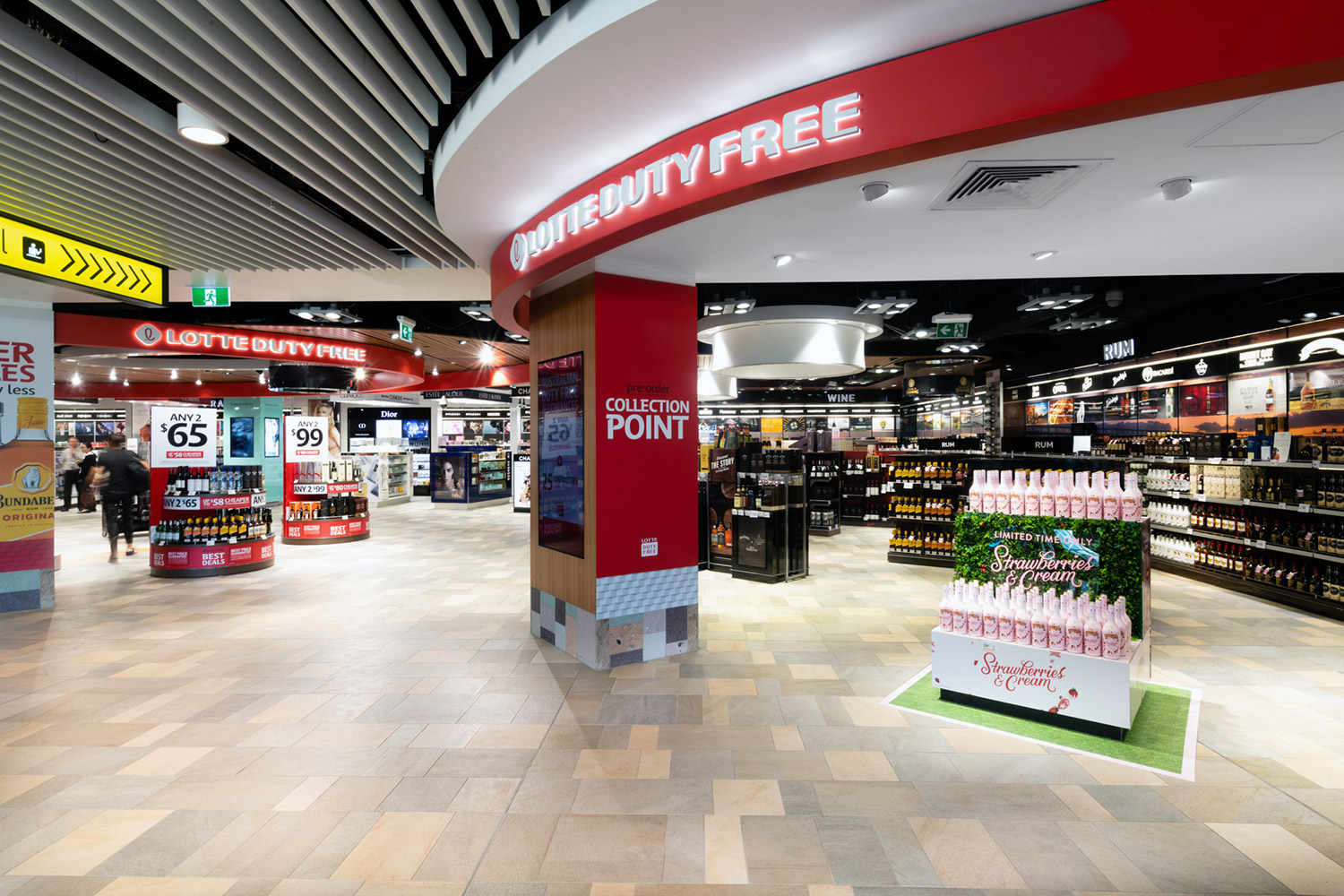 The Brisbane store mirrors the luxury and exclusivity offered in duty free and is Australia's flagship store ranging the best brands from around the world in Skincare, Fragrance, Liquor and more.
With a growing interest in the Whisky category, this store was the first in Australia to integrate a specialised whisky bar in store. It is a signature feature of the Departures store and appeals to all travellers.
The whisky tasting bar is home to one of the best whisky collections and is the perfect spot to check yourself into after you've passed check-in and sip your way through the wonderful world of whisky, and, if you like what you taste, you can take it with you.
The Departures store has attracted the attention of shoppers with branded concept studios for Gucci, La Mer, Tom Ford and Jo Malone London encouraging exploration and discovery.
In addition to the Arrivals and Departures stores in Brisbane Airport, the portfolio also includes a Watch Co, Benefit and M.A.C counter in the international terminal.
Brisbane: Brisbane International Airport
Airport Drive, Eagle Farm, QLD 4009
T: +61 1300 388 937
Level 3 Departure Lounge : +61 4 2766 2933 (After Hours)
Level 2 Arrivals Hall : +61 4 2767 3146 (After Hours)

Darwin: Darwin International Airport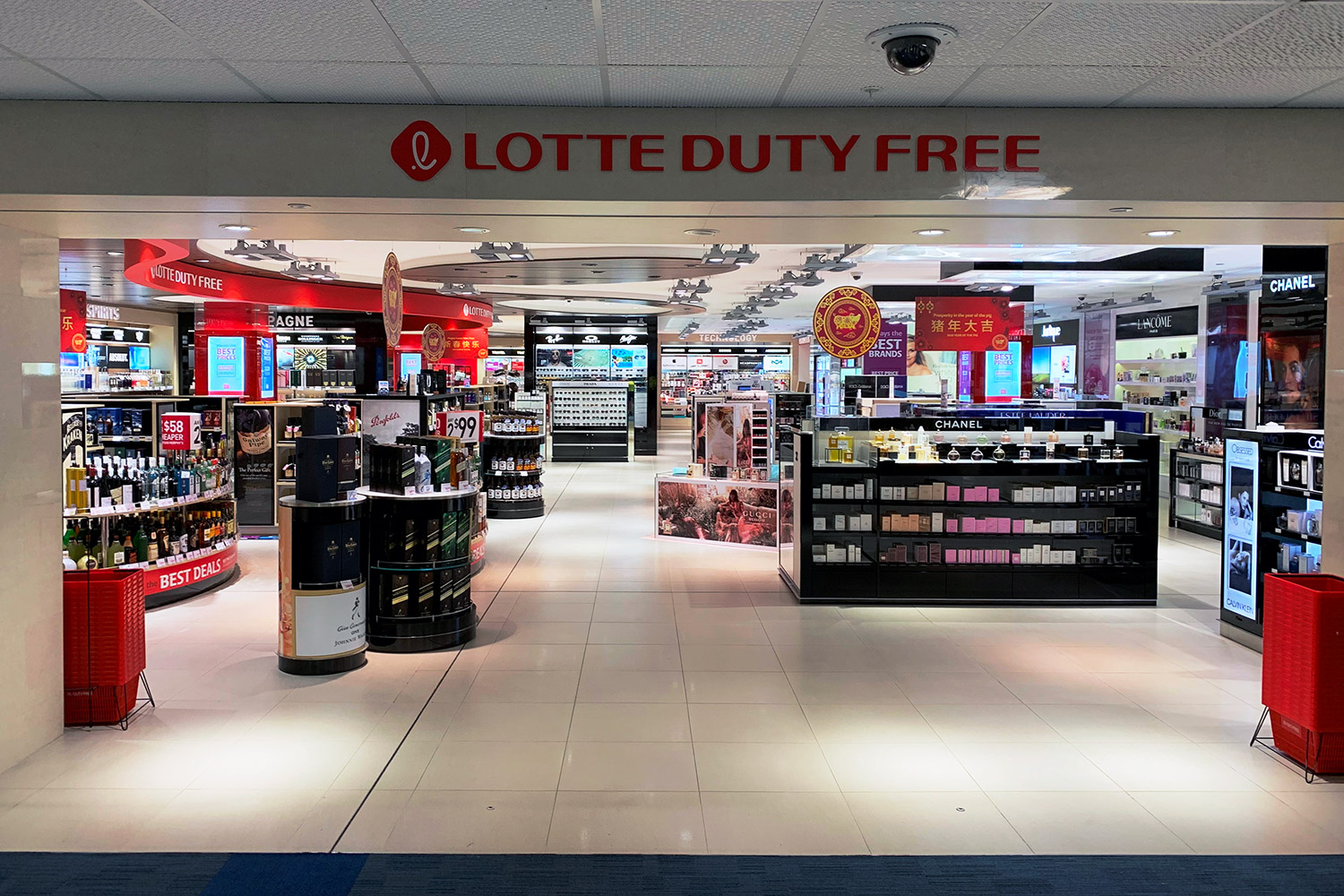 Darwin International Airport is the busiest airport serving the Northern Territory and is Australia's closest capital city to Asia.
This store is dynamic and has an established range in all core duty free categories, with the service and shopping environment equal to the best airports in Australia.

Melbourne: 185 Swanston Street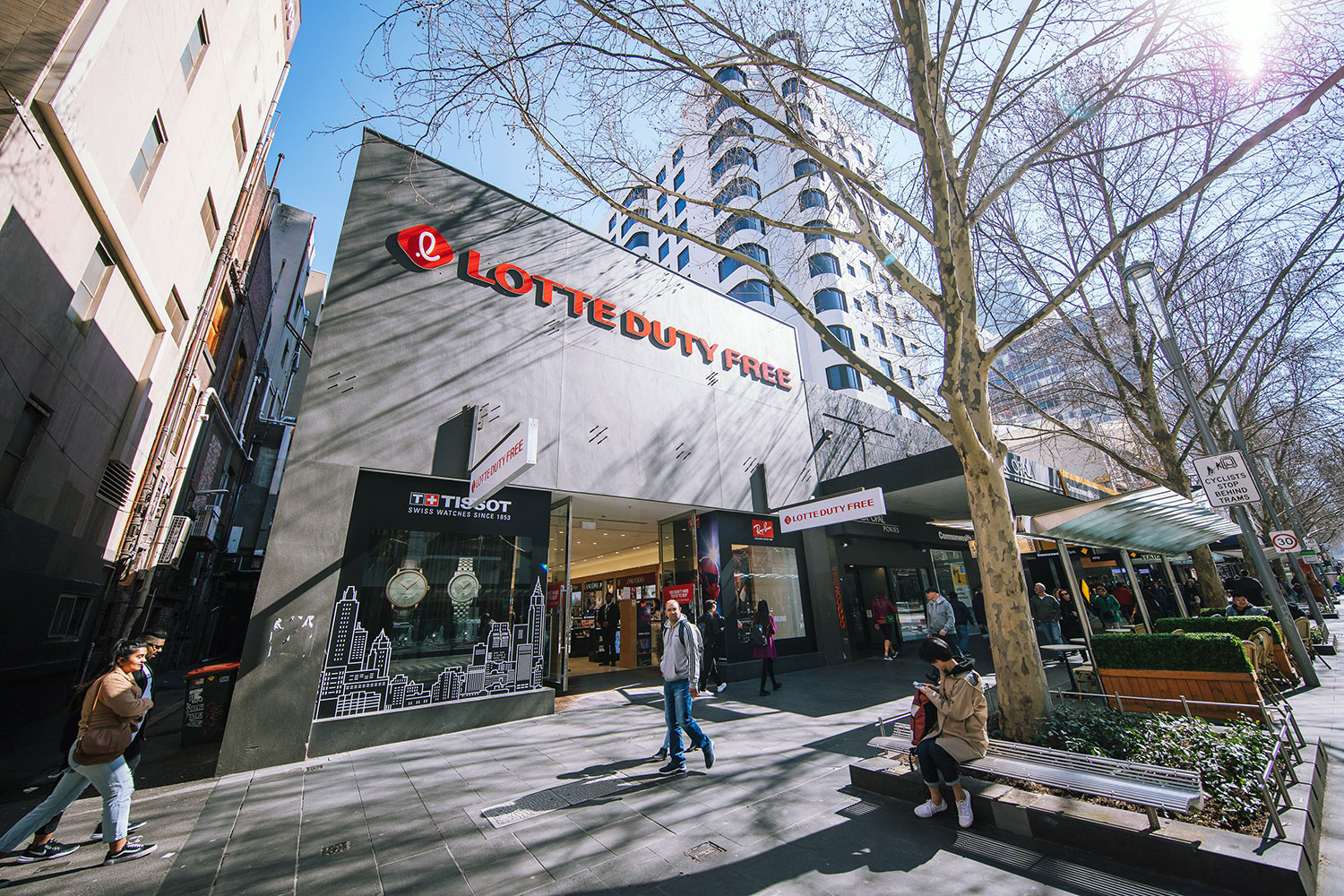 The Melbourne Downtown store is located in the heart of Melbourne CBD and like the flagship boasts international beauty brands like La Prairie, Givenchy and Shiseido.
Luxury brands are the main categories with Watches a primary focus in store alongside the Skincare and Fragrance assortment and high-end Liquor.
We offer Melbourne's frequent travellers and tourists the convenience of purchasing duty free products within 60 days prior to departure, on presentation of a valid airline ticket.
Perks are not limited to international travellers as those who aren't travelling can still purchase selected items from the Downtown store with the addition of GST.

Lotte Duty Free New Zealand locations

Wellington International Airport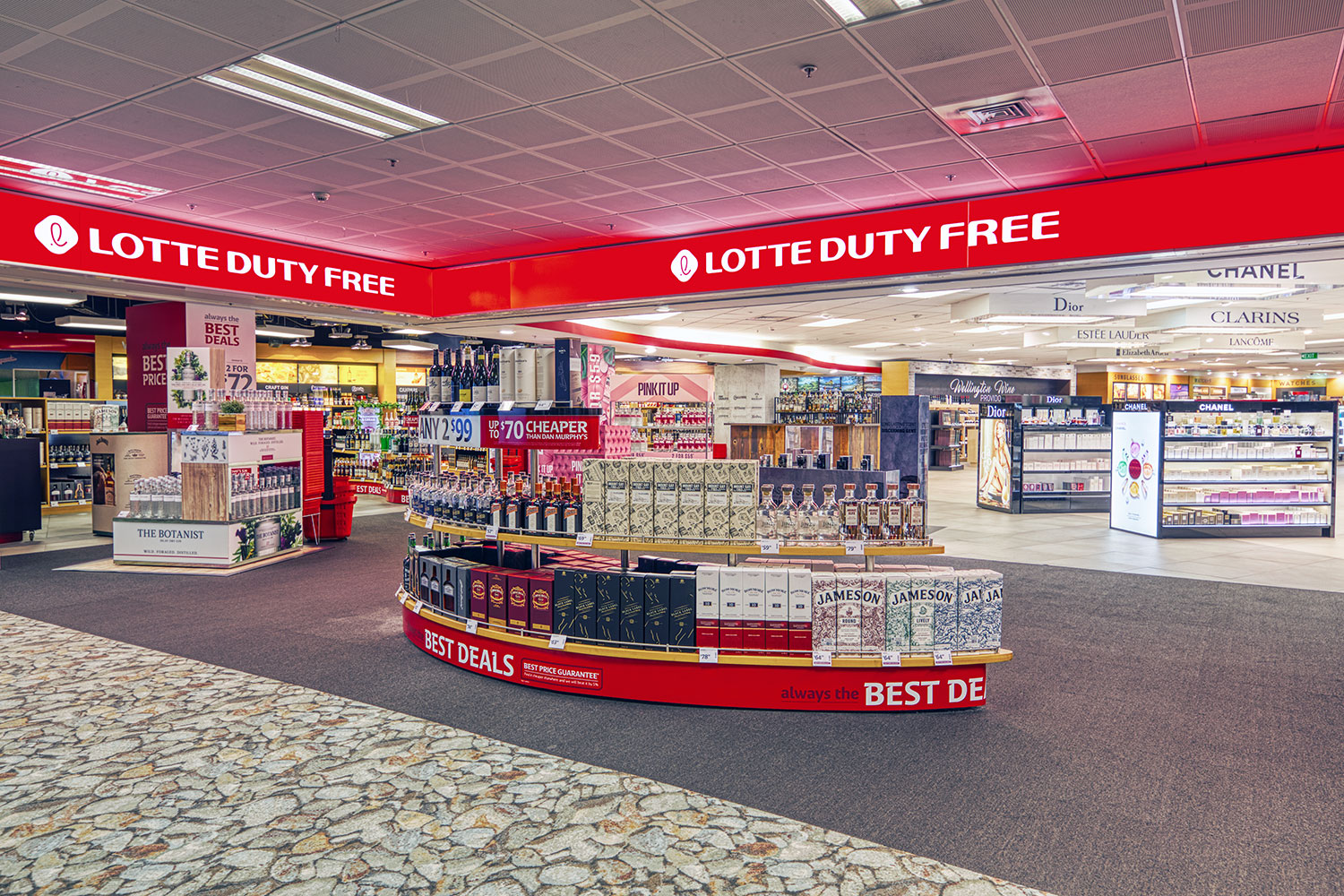 The newly renovated Departures and Arrivals stores have been re-designed with themed concepts to allow travellers to interact, experience and engage.
Lovers of whisky should plan a stop at the whisky tasting bar in Departures for access to numerous whiskies lining the shelves. Whether you're a total whisky novice or an aficionado it's an experience not to be missed.
Travel your way around the globe with the Wine Provedore which showcases locally sourced and international wines catering to all palates.
The Arrivals store concept is designed for convenience, simplicity and speed.
Stores offer an amazing range in Skincare, Fragrance, Liquor, Confectionery, Technology and more, travel exclusive product, and local Wellington product such as Fix & Fogg peanut butter and Wellington Chocolate Factory assortments are a plenty.
Lotte Duty Free stores at Wellington International Airport are open for all flights.
Departures store - 027 801 2614 (After Hours)
Arrivals store - 027 449 2726 (After Hours)
All departures pre orders are to be collected from the airside departure store. All arrivals pre orders are to be collected from the airside arrivals store.